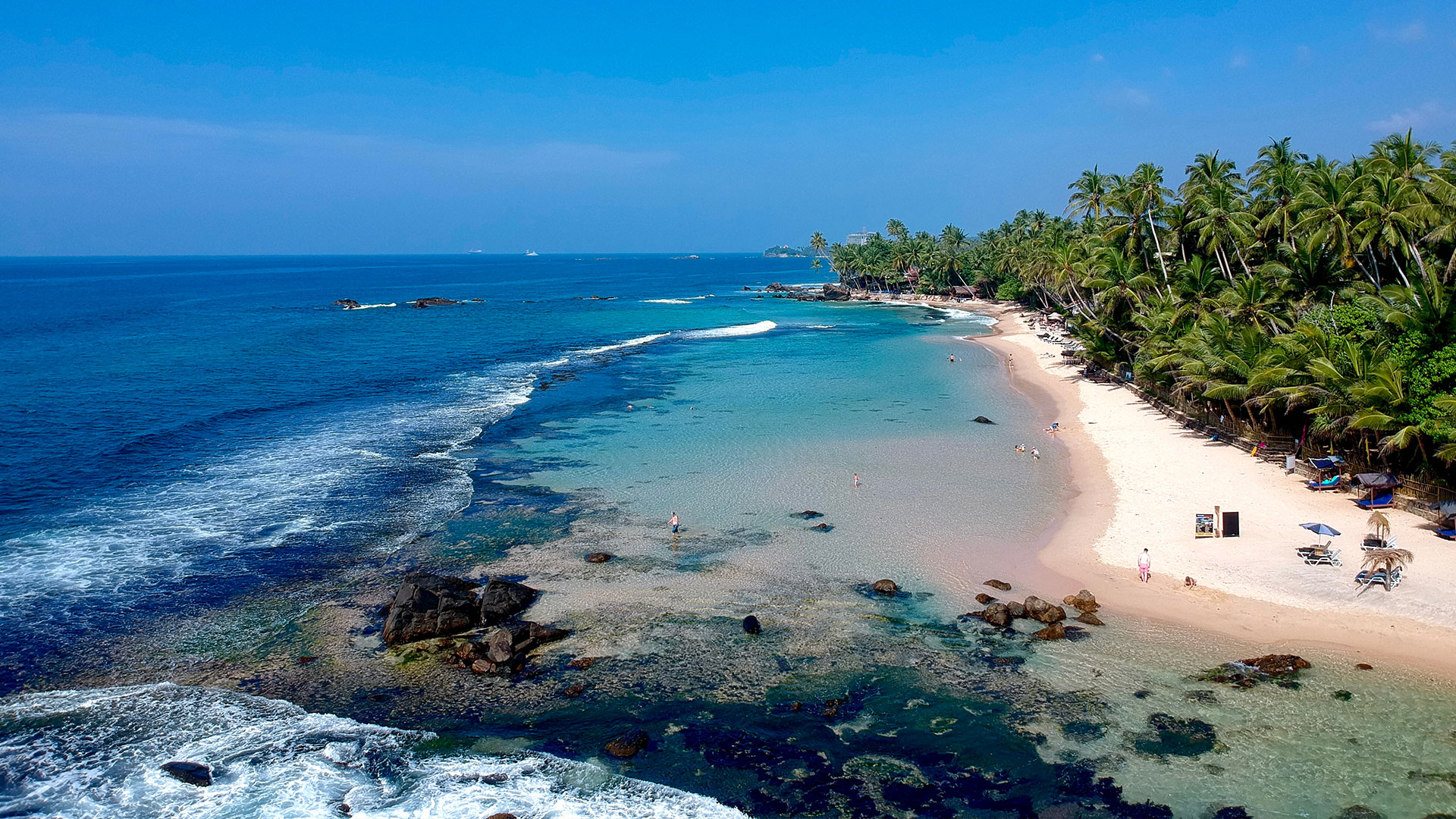 TALPE - GALLE, THE MOST EXCLUSIVE LOCATION
A quiet purely residential community known as the "Million Dollar Golden Mile" comprises of multi million dollar villas with lush natural landscapes, the life- giving ocean all around and stimulating centers nearby. Talpe is surrounded by all major cultural and touristic locations of southern coast of Sri Lanka.
Pictured: Famous Dalawella Beach (Wijaya Beach) 300m away from Serenia Residences
A DESTINATION FOR RELAX, ENTERTAINMENT AND NATURAL BEAUTY
Nowhere else in Sri Lanka does beach, culture, cuisine, energy and passion for living coexist so perfectly. In one single day, you can dine on the beach, visit art gallery, surf, shop in boutiques in old colonial city, snorkel with tropical fish, and then come home to escape it all.
Location highlights