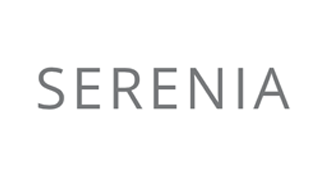 Serenia Limited has been led by a vision to develop ultra-premium boutique resorts and residences in Sri Lanka's most exclusive beachfront districts. Developer has brought together a world-class team of professionals from Europe and Asia to create unique and first-of-its-kind residential resort in one of Sri Lanka's most prestigious location.
Each member of the team contributes valuable expertise and experience and project is set to become the number one luxury beachfront boutique residential apartment brand in Sri Lanka.
Serenia wishes to be recognized as a customer focused hospitality and apartment service brand in beachfront living in Sri Lanka with high ethical and good corporate governance standards.
BOARD OF DIRECTORS
Dilshan Kodituwakku - Executive Director
With a decade of Real Estate experience and over 500 apartment sales Dilshan Kodituwakku is on the board of Directors of Serenia Limited. Prior to Real Estate; most recently he has 6 years of product & marketing experience; managing American Express Platinum Cards, All Cards, the Loyalty program and Strategic Relationships for Nations Trust Bank American Express. He is a member of the Condominium Developers Association of Sri Lanka. Mr. Kodituwakku holds a Degree in Management & Marketing at Deakin University Melbourne Australia.
Sabina Karunanayake - Executive Director, Strategic Design & Marketing
Sabina is an Executive Director of Strategic Design & Marketing who works with the owners of Serenia to grow it's professional brand which included development of all the strategic design elements of the interiors as well as landscape, pool and restaurant design together with a-designstudio. The brochure, website, 3D walkthrough animation and physical model are among the few she has developed for Serenia. Sabina, being passionate about fashion and design, believes the move to Serenia was a natural fit, growing up in the hearts of culture and design like Vienna and Prague, Sabina brings sophistication and simplicity to Serenia's interiors.
Sabina has worked during her studies for the biggest fashion group in the world Inditex (ZARA) as a display designer and as a legal officer in investment company Milton Crown, Prague. She holds a LLB in Law from Pan-European University in Bratislava, Slovakia.
Sivakumaran Malarkolunthu - Executive Director, Chief Financial Officer
Sivakumaran counts over 17 years of experience in the field of Financial Services Industry. He holds a Bachelor's degree in Business Administration with honours in Finance from the University of Colombo and a Masters degree in Business Administration from the ICFAI University of India. He is also an Associate Member of the Chartered Institute of Management Accountants UK. Sivakumaran possesses extensive experience in financial accounting, investment management, corporate governance and risk management.
Mrs. Faisza Musthapha Markar - Director LL.B. (Honours) Degree - University of London
Barrister-at-Law - Lincoln's Inn London, LL.M in Commercial and Corporate Law - University of London
An Attorney-at-Law of the Supreme Court of Sri Lanka, practising in the Appellate Courts of Sri Lanka primarily in the areas of fundamental rights, writs, commercial law and public interest litigation. Former lecturer at the Open University and Royal Institute of Colombo - Sri Lanka. Has experience in facilitating investments (on behalf of investors), with the Board of Investment of Sri Lanka with special emphasis on mega and large scale infrastructure projects. Have hands on exposure in liaising with various bodies, companies and individuals in setting up projects of diverse nature and facilitating investments. Very conversant in Commercial drafting.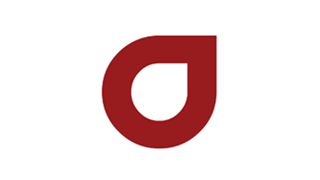 a-designstudio
a-designstudio is a young and dynamic practice that works across all architectural disciplines. Our experience encompasses the following sectors: residential; hospitality; master planning; retail; health; education; public; commercial; interiors; mixed use; and industrial. Working in both the private and public sectors, we have a long experience of delivering high value projects on time and to budget.
From inception the practice was unorthodox, hence it was imperative to have a firm that designed as a studio. The term "studio" is extremely critical in this context. "Studio" is generally associated with the creative field. In architecture exchange of multiple ideas especially in a studio environment has the potential to greatly enhance the final outcome. The design process looked to transcend the obvious to create a more pleasurable and sensorial experience, buildings that celebrate life and thereby make strong statements, statements that create a sense of identity not only for themselves but also their users. What was critical in achieving this was to create an environment which encouraged discussion.
With the average age of the studio being under 30, a lot of fresh ideas are thrown onto the table, with results that create 'new' spaces that stimulate as well as address the core idea of architecture being experiential. The spirit of speculation manifests itself into strategic processes which enable projects to evolve from conceptual ideas to sophisticated finished products. This process based rigor can be sensed in all the projects. Regardless of the scale, the ambition for each project is the same; this ambition is laced with a certain sensibility, a sensibility that helps us achieve new spatial and formal effects.
 We are a young and dynamic practice that works across all architectural disciplines. We continue having fun doing what we love best – designing.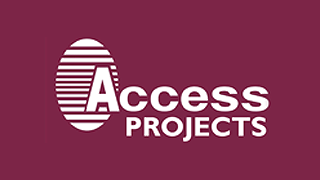 Access Projects
Access Projects (Pvt) Ltd established business in 2002 and has since provided architects, interior designers and a spectrum of clients with various architectural /engineering building products in addition to being a forerunner in the leisure industry for construction, refurbishment and renovation.
Access Projects (Pvt) Ltd is a member of the Access Group of Companies and is accredited with CIDA SP1 for Alluminium & Finishes (A & F) and Floor, Wall & Ceiling Finishes(FW & C) and CIDA C1 for Building Construction.
Being an ISO 9001, ISO 14001 & OHSAS 18001 certified company Access Projects believes in providing the highest quality of service & meeting deadlines while always holding integrity, safe & environment friendly workplace as our highest virtues.
Access staff carder which exceeds over 300, comprising of engineers, quantity surveyors, draftsman, marketers, accountants etc., are all focused at delivering excellence to their clients at all times.
Nations Trust Bank
The fastest growing Bank in Sri Lanka, Nations Trust Bank PLC leads the way in innovative products and services to give you a unique Banking experience. NTB offers world class financial products and services for individual, corporate and institutional clients. With 93 branches islandwide Nations Trust Bank is fully equipped to service consumer loans and mortgages for approved clientele.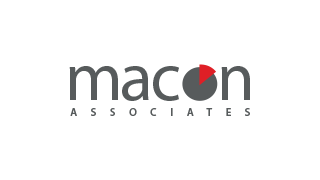 Macon Associates
Attorneys-at-Law, Notaries Public, Company Secretaries and Agent of Trademarks
Macon Associates are a group of dynamic professionals with expertise in diverse areas of law, investment, corporate and commercial ventures and are capable of providing total corporate and legal solutions to individuals and businesses.
Having well established relationships with local and international agencies as well as with Government agencies, they provide speedy, practical and cost effective solutions and are committed to exercising due diligence and care when discharging their professional duties.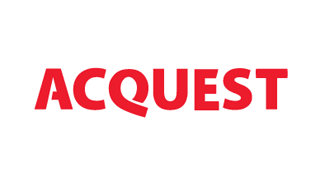 Acquest (Private) Limited
Acquest (Private) Limited is Sri Lanka's premier real estate services provider; offering unmatched market intelligence; over 10 years of industry experience; specialising in brokerage, development advisory and project sales and marketing.